Get Your Malaysia Visa for Chinese – Quick and Easy Process
Chinese nationals can apply for the Malaysia electronic visa entirely online. It is only possible to travel to Malaysia on a one-way tourist visa. This visa is valid for 30 days per entrance. Visit our website to qualify your visa status if you are staying in Malaysia for a long time. Apply for this visa entirely online by filling out a visa application form. The Chinese national would be permitted to travel to Malaysia as a tourist only 90 days after the visa is issued because it is electronically connected to their passport once it has been granted.
You must directly apply for a new visa at our website page if you are planning to enter the country for business, employment, or other reasons.
About Malaysia Visa for Chinese
The term eVisa stands for an electronic visa, which means you can apply application online easily and comfortably at your home at your convenience.
Document Requirement
In order to apply for the Malaysia visa for chinese, applicants must possess the following documents:
A six-month valid passport is required.

Card of credit or debit for payment.

A latest passport-size picture.

Itinerary for travel.

Return flight ticket.

Reservation for a hotel/ Invitation letter.

minor birth certificates 

Cover letter

Sufficient Fund
Application process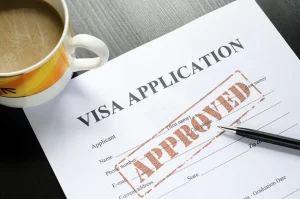 The Malaysia visa online application procedure is rapid once Chinese visitors visit and have obtained the required paperwork. All applicants need to do is the following:
Provide your personal details and passport information.

Submit the necessary proof.

Pay the processing fee for the Malaysian eVisa.
Tourist eVisa Benefits
With eVisa Malaysia, you can apply for a visa completely online, making the process quicker and simpler than applying in person. With Malaysia eVisa, Chinese visitors can:
Avoid going to meetings at diplomatic missions.

can email or apply for their travel authorization

Only digital copies via an electronic form must be submitted.

Can obtain a digital link between their Chinese passport and eVisa
Processing time
The processing time for your Malaysia eVisa application is 5 to 6 business days after you submit it successfully from China. As a result, you should submit your visa applications well in advance to prevent any unanticipated delays or rejections in the event that there are any errors or differences in your data.
Validity
The Malaysia Visa for Chinese passport holders shall remain valid for 90 days from the approval date. It shall be valid for a maximum of 30 consecutive days at any time within that period. Chinese citizens shall not extend the validity of the Malaysia eVisa to access Malaysia. The Malaysia tourist visa differs from the Malaysia eNTRI Visa in that it permits Chinese citizens to stay for a maximum of 15 days.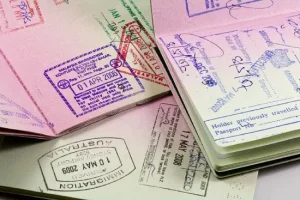 Is an eVisa valid for a Chinese for how long?
Only 30 days will be allowed for Chinese visitors to enter Malaysia per entry. A single entry permit is also granted.
What is the duration for Malaysia eVisa?
With proper documentation, this visa validity is up to 90 days after being issued.
Visa on arrival to Malaysia 
eVisa

Return ticket

Accommodation proof

Sufficient fund
Are Chinese citizens required to get a visa to enter Malaysia?
Yes, all Chinese people must obtain this visa in order to enter Malaysia. There are a few things you should know before your journey if you wish to obtain a visa for Malaysia. The possibility of running into difficulties abroad is greatly decreased by being aware of these rules in advance.