8 awesome free activities await you in Malaysia's capital city!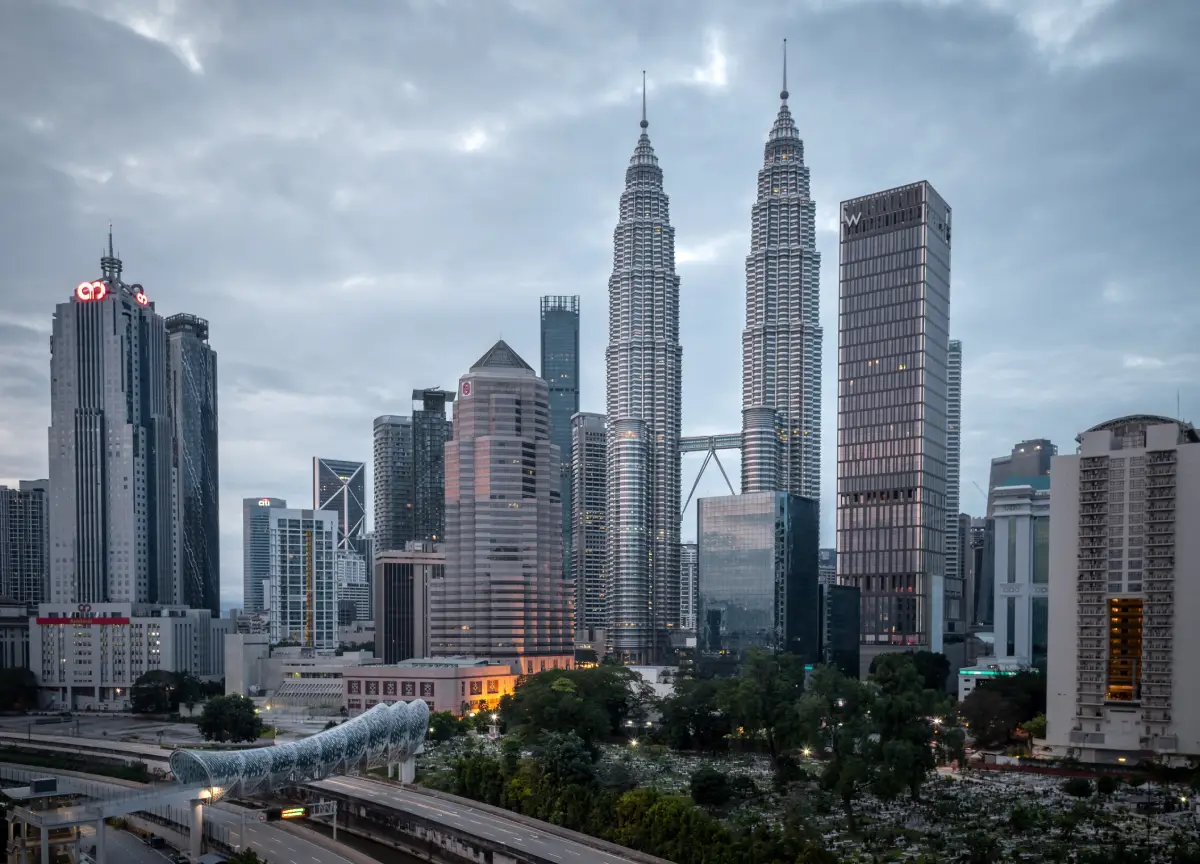 Malaysia is a land of various Asian cultures, making Malaysia truly Asia. It's famous for its variety of food, culture and religion, absorbed from many Asian countries. It makes Malaysia one of the most incredible destinations for travelers looking to taste the far east in one place. Also, there is insane shopping, wild nightlife, exotic spas, fun theme parks, diving, sailing, rock climbing etc! Isn't it sound like something good or more adventurous? Yes, this blog will explore things that make you want to pack your bags in Malaysia. But are you worried about huge expenses? Then worry not. Here are eight free places you can do in Malaysia and stay with a lower budget.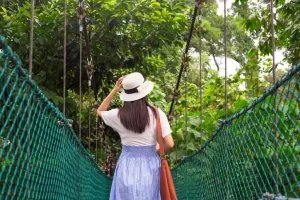 1. Kuala Lumpur Forest Eco Park
Timing: 8 am- 6 pm
Numerous free activities are available in one of Kuala Lumpur's few remaining natural rainforests, located in the city's center and travel more than 9 hectares. Visitors can take comfortable walks around the forest's interconnected walkways and breathe fresh air. You can witness various birds and mammals living in the woods on a picnic or short walk. The park is a favorite tourist destination because it is close to many of the city's attractions. Early morning is a popular time to see the newly opened roof since people can view the forest and its shape against the cityscape. Also, visitors or tourists can take a guided tour of the park's vast Herbal Garden.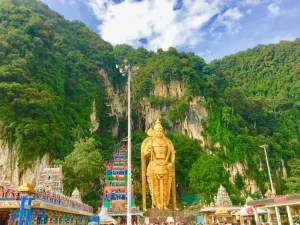 2. Batu Caves
Timings: 6 am- 9 pm
The Hindu temple is one of selangor's primary destinations for tourists and believers alike. About 11 kilometers north of Kuala Lumpur, it is situated on a limestone hill with three significant caves and a few smaller ones. Hindus in the area regard the ancient temple, which holds sculptures and statues within and outside the main cave, as one of Malaysia's most significant religious sites. The region's largest and most well-known cave is called the Cathedral Cave. One of Malaysia's holiest Hindu sanctuaries, it features several Hindu idols underneath its 100-meter-high (328-foot-long) Cenotaph. Hindu mythological sculptures and murals can be seen in two further cave temples, the Art Gallery and the Museum Cave. Visit the temple during the Hindu festival of Thaipusam for one of the most significant ways to experience the Batu caverns in Malaysia. The temple has no entrance fees.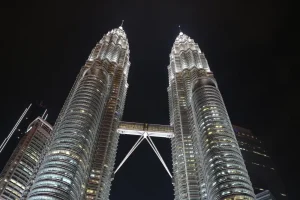 3. The Petronas Twin Towers
Timing: Tuesday- Sunday, 9 am- 9 pm, Monday closed
One of the city's most recognizable landmarks is the world's highest towers. Keep your feet firmly planted on the ground and look up at the glittering specular structure that serves as a monument to the building's architects' skill, talent, and ambition. The Petronas Twin Towers are most beautiful when completely illuminated after sunset. Galeri Petronas, an outdoor gallery featuring works by artists with Malaysian roots, is located on different floors. All of this is free, and you can also stroll around the building to capture some pictures at the fountain to post on Instagram.
For details on Malaysia eVisa apply online, please click here.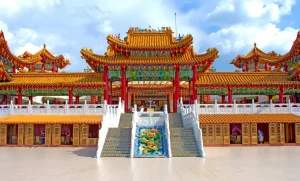 4. Thean Hou Temple
Timings: 9 am- 6 pm
One of the biggest and oldest temples in the nation is Thean Hou Temple. It is located at the top of the hill along the road that leads to the Jalan Syed Putra (Federal Highway). It is one of the earliest Buddhist temples in Southeast Asia. The "Temple of Heaven" and "Six-Tiered Temple" are other names for the building. The temple's presiding deity is Tian Hou, seated between two gods. The temple's architecture, which features lovely wall embellishments and ornate carvings, strikes the ideal balance between contemporary and traditional components. Views of the picturesque surroundings are available from the peak.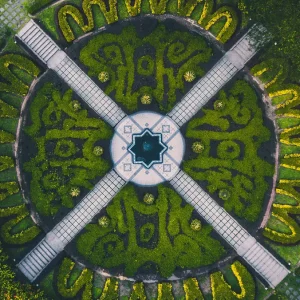 5. The Perdana Botanical Gardens
Timing: 9 am- 6 pm
It is one of the city's most well-liked weekend attractions in Kuala Lumpur's Heritage Park. Visit this green sanctuary if you're seeking a free experience in a city park; it's unquestionably one of the best things to do. Visitors can select from several relaxed activities, such as taking selfies in front of miniature waterfalls, relaxing in tree shade, or strolling through historical landmarks, thanks to the area's several entrance points. If you prefer the outdoors, you should visit the orchid garden, which has more than 800 different varieties of orchids. Another unique feature is the Hibiscus garden, where you can observe Malaysia's national flower in bloom.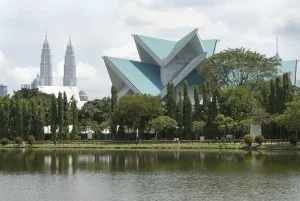 6. The National Art Gallery
Timings: 10 am- 6 pm
If you're an art and culture enthusiast, you can't go wrong with a trip to Kuala Lumpur's National Visual Arts Gallery. We can attest that it's one of the top free things to do in Kuala Lumpur. The National Visual Arts Gallery, situated on the magnificent grounds of Balai Seni Visual Negra, houses an endless collection of more than 2,500 works of contemporary art by well-known local and international artists. An eye-catching painting with the caption "Graffiti" is featured on the wall of the pathway leading to the gallery's main entrance. The gallery's second and third floors include permanent collections of artwork, while the ground floor has transient exhibitions. Traditional paintings concentrating on landscapes, portraits, and Malaysian history are displayed on the upper level.
You can even apply for a Malaysia electronic visa online from our website, making exploring more places in easy way.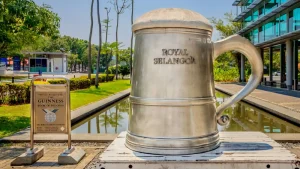 7. The Royal Selangor Visitor Centre
Timing: 9 am- 5 pm
The renowned and cutting-edge "Royal Selangor" Visitor Centre is undoubtedly one of Kuala Lumpur's best free attractions. The glass-fronted structure, which is more than 40,000 square feet and has a factory inside, was constructed in 1885 to accommodate several galleries and a retail store. Its city-style façade distinguishes it from the other buildings in the city. The 'World's Largest Tankard,' given the title in 1987 by the Guinness World Book of Records and one of the center's key draws. In the "Chamber of Chimes," you can have fun walking back and forth among various chimes. Even if you don't feel like spending, explore the floor's retail store, which has lovely pewter objects on exhibit.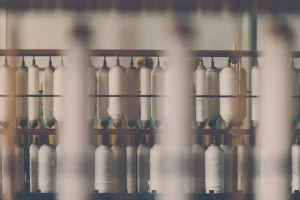 8. The National Textile Museum
Timings: Every day, 9 am -6 pm
One of Kuala Lumpur's most recognizable historical landmarks is the National Textile Museum, which is situated in Merdeka Square. This museum, constructed in the Mughal style, is home to one of the best collections of traditional clothing, fabrics, and accessories anywhere in the world. Take a tour of the museum's ground floor to learn more about the evolution of the textile industry and its history. The bottom level showcases numerous techniques for adorning fabrics with batik painting and gold thread embroidery. Collections of Malay and Indian textiles and Malaysian traditional costumes may be found on the museum's upper floor. Include this location on your list of Kuala Lumpur free activities.
In conclusion, Kuala Lumpur has a massive selection of free activities to suit the needs of all kinds of tourists. Kuala Lumpur will surely provide something for everyone, whether you're a fan of nature, history, food, or just seeking an affordable way to explore Malaysia's beauty and culture. There is something for everyone in Malaysia's capital city, from the iconic Petronas Towers to the cultural legacy seen at the Caves of Batu, from strolling through verdant parks to indulging in the city's delicious street food. These eight incredible free things to do in Kuala Lumpur will allow you to experience the city's vast diversity and leave you with lifelong memories. The next moment you visit Kuala Lumpur, check out these incredible free attractions!