Guided Tour in Kuala Lumpur, Malaysia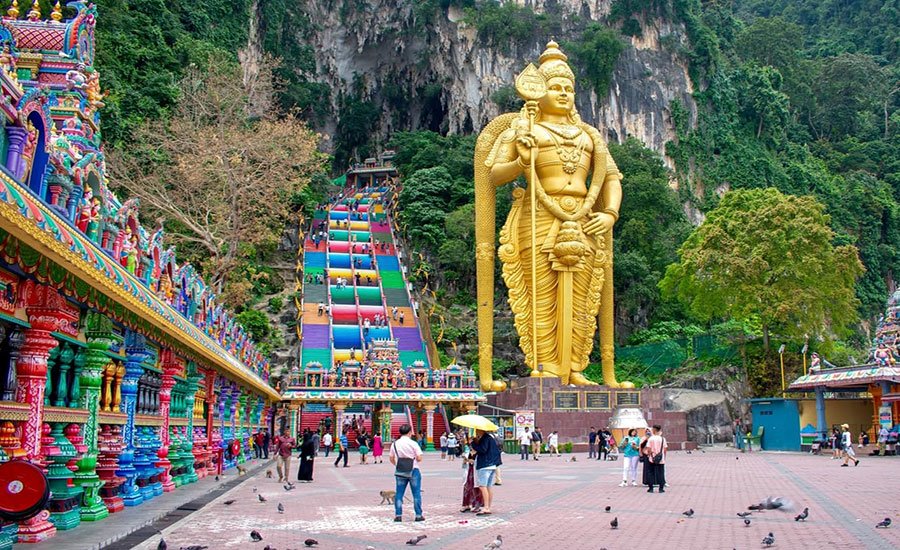 If you are planning to go to Kuala Lumpur, Malaysia, I recommend some tours that you can do to get to know the capital of Malaysia much better. There are several alternatives, but all the ones I mention are free.
Free Guided Tour of the Historic Places of Kuala Lumpur
This tour consists of a two-and-a-half-hour walk through eleven historical points of the city. A walk to imagine what Kuala Lumpur was like under the British colony. This tour is organized by the Kuala Lumpur City Council and is designed to show tourists the most colonial part of the city. The meeting point is the "Kuala Lumpur City Gallery".
If you prefer a tour with guaranteed online booking, it is best to book a few days before your trip. They will pick you up at your hotel in Kuala Lumpur and then take a guided tour in which we will see the main attractions of the city. It is perfect for getting an idea of ​​what we can explore independently.
Guided tour of the Little India neighbourhood
There is a small Indian community in Little India. Indian Muslim businesspeople began doing business here more than a hundred years ago and took root here. The Indian culture is vibrant and colourful, and a strong Indian flavour characterizes the lifestyle of Indian society. Indian-inspired shops line the streets, from brightly coloured clothing to traditional curry rice restaurants. Little India is renowned for its banana leaf restaurant, where the main dishes are presented in banana leaves, a distinctive restaurant feature. Not only can one enjoy authentic Indian curry rice, but they can also enjoy street Indian snacks and classic Indian cuisine, such as fried shrimp cake and fried bananas. 
Tour in Kuala Lumpur with Greeter Volunteers
An international organization of volunteers who have in common the desire to show visitors their city. They have a true passion for their city; they know all its corners and unique places. We all know the best way to see a city in depth is with someone local. These guides are not professionals but a more informal way of seeing the city to practice a cultural or language exchange.
You must fill in the form and await a response to request a day. If you want a Spanish guide, you must communicate. Remember that the service is free, but they cannot guarantee a date. No one is available on the day of your trip, or there are only tours in English. The service is free, but it is common for the transport or monument tickets to be paid for by the visitor.
And what can you visit with your guide? Well, the route is up to you. Among other attractions, you can go to:
The Petronas Towers and surroundings

Merdeka Square

Chinatown – Chinatown

Little India neighborhood

The Kuala Lumpur Tower – Menara KL

Sri Mahamariaman Temple

Sze Ya Temple in Chinatown

Thean Hou Temple

The national palace

The National Mosque of Malaysia

The Masjid As-Syakirin Mosque

The Masjid Jamek Mosque

Central Market

Chow Kit Market

Jalan Bukit Bintang Street

National History Museum

Islamic Arts Museum

KL City Gallery

KL Forest Eco Park

KL City Park

Kl Lake Gardens

Kuala Lumpur Bird Park-KL Bird Park

KLCC Aquarium
A Dream Honeymoon in Malaysia
Honeymoon destination that you can enjoy for your romantic getaway. Malaysia has some of the world's most beautiful beaches, gorgeous lush rainforests for hiking and exploring, and a vibrant city feeling that will resonate with you more and more the longer you spend there.
Malaysia is a country that retains its traditional routes while embracing modernity with both arms wide open. Its culture is a fusion of many others, with notable Chinese and Indian influences due to extensive settlement by these two peoples. Malaysia also retains signs of British power, as it was once a British territory and only achieved independence in 1948.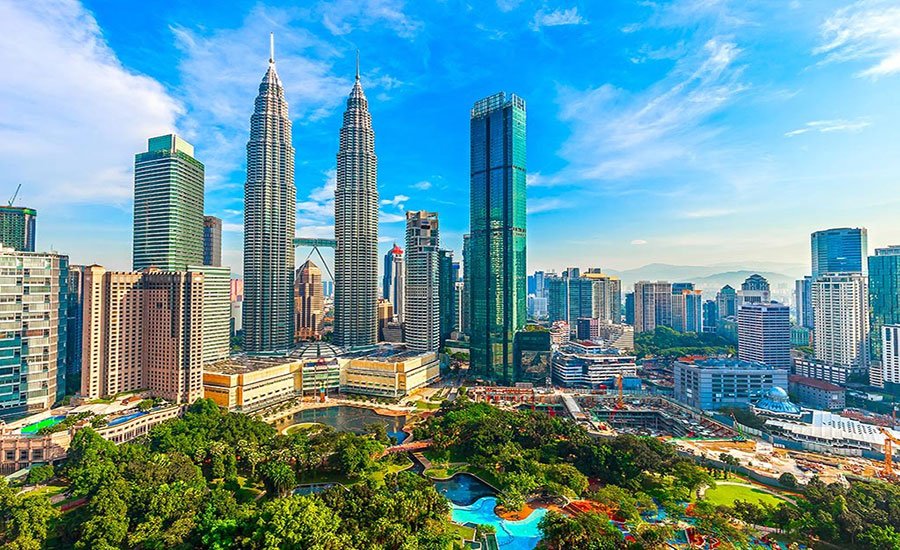 The country has two distinct regions, split by the South China Sea, resulting in the fabulous beaches you're likely going for. The climate is deliciously tropical, with a massive range of exotic flora and fauna to delight your senses.
For those looking for a few nights in the city, Kuala Lumpur, the capital of Malaysia, is a thrilling place to visit with fabulous nightlife. The top two places to visit are the modern and iconic Petronas Twin Towers, the world's tallest twin towers, and the Golden Triangle, the busiest part of the city with five-star hotels, gourmet restaurants, and shopping malls.
You'll likely stay here, as five-star hotels are surprisingly affordable in Kuala Lumpur. The city also has several historic buildings and museums celebrating Malaysia's diverse and enthralling history and culture. It's a thrilling, high-energy Asian capital, worth exploring for a few days but potentially overwhelming for your entire honeymoon.
Instead, look into one of Malaysia's excellent resorts for the ultimate relaxation part of your honeymoon. Malaysia's beaches are so gorgeous that you'll hardly believe what you're looking at is real; it's as though you've stepped inside a postcard. The beaches are up and down the coasts and on islands in between; resorts like Pangkor Laut make virtual dreams come true.
Pangkor Laut is a privately owned island about a 45-minute boat ride from the west coast of Malaysia. The resort is located on Emerald Bay, which is widely regarded as one of the world's most beautiful beaches, and behind it spreads an exotic carpet of lush green rainforest bursting with ancient life. The resort covers a comparatively small portion of the island, meaning much is left untamed; the buildings mesh perfectly with the natural environment.
Each villa is tantalizingly close to the gorgeous beach. Even the restaurants are to die for, with seven to choose from and a mixture of all different styles of delicious cuisine. Other resorts may be less costly, but the gorgeous atmosphere is familiar to all.
Malaysia – A Fabulous Travel Destination
If you have a list of the top travel destinations in the world, Malaysia will feature it. Some even consider Malaysia as the ultimate destination for travelling. Though it is a huge statement, there are many good reasons to back it up. Enjoying travelling varies from person to person. If you like beautiful beaches, someone else may like soaking up the sun. Some people like to do things not in their comfort zone, while others want to pamper with exotic massages, shopping, or food.
The best thing is that you find everything in Malaysia that fascinates you as a traveller. Many people also get a long-term visa to stay in Malaysia for several years while they explore its beautiful offerings. You can also contact an MM2H agent to get a Malaysia My Second Home Visa for exploring the country's numerous attractions for the long term, such as:
Lovely Beaches:
Does the idea of sitting under a palm tree and reading your favourite book while looking at the lovely waves occasionally excite you? You may wonder where you can find such beautiful beaches where you can spend many days soaking up their charm and beauty. Fortunately, it is possible to find such beaches in Malaysia. You will love several beaches, but the one that tops the list is Redang Island.
Just off the East Coast of Malaysia, you will find the beautiful Redang beaches that offer perfect relaxation and tranquillity. The small island offers lovely views of turtles swimming or laying eggs on the beach. You can also enjoy snorkelling if you like an adventure. If you want to explore the incredible beaches with a chilled beer or lovely beach bars, visiting the beaches of Perhentian and Langkawi is a great experience.
Rich Culture and History:
You can experience the influence of many cultures in Malaysia. You will find strong results from Southeast Asia, China, and India wherever you look. Some areas in the country also include a lovely fusion of different cultures. Penang is a place where you can witness the fusion. You can also walk down George Town streets, which is a World Heritage site. You can see grand mosques, classic churches, massive Hindu and Buddhist temples, and unique colonial architecture here.
Lovely City life:
The most populous city and the national capital of Malaysia are Kuala Lumpur. The city offers everything that a traveller expects. Visit the busy shopping zones or bargain at the market bazaars. Taste the fantastic street foods or access every part of the city by riding on the KL Monorail. It would help if you visited the Petronas Towers, recognized as one of the most famous landmarks in the world.
Whether you are planning to visit just as a traveller or want to explore the beauty of this country, you will enjoy everything. If you're going to stay in the country long-term, you should search for a good MM2H sponsor and get a Malaysia visa Online. Have a great time in Malaysia, and enjoy!
The low Cost of Living Makes Malaysia an Excellent Place to Retire
Malaysia's cost of living is relatively low and affordable compared to other Asian countries like Taiwan, Hong Kong, Singapore, and Japan. This aspect makes Malaysia one of the best places to retire and ensure a great life. Whether it is accommodation, food, or the cost of electrical goods, everything is reasonably affordable in Malaysia.
Accommodation Cost for Tour in Kuala Lumpur:
If you choose to retire in Malaysia with the MM2H visa, you may stay there for ten years without having to leave the country. After ten years, the visa can be renewed, and you can continue to do so as long as you fulfill the requirements set.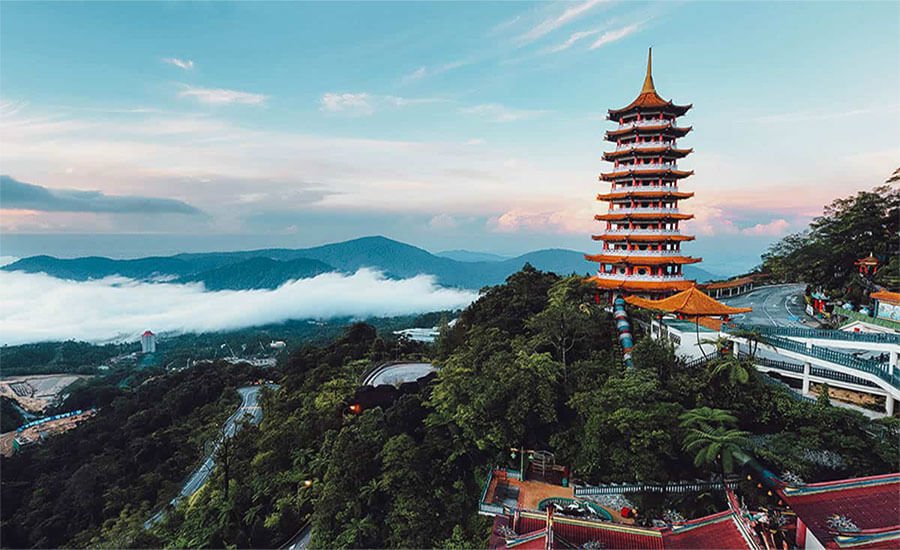 The prices of residential units depend on the types of units, amenities provided, and the area of your choice. When choosing a location, you should gather information about the surrounding area, for example, the traffic situation, accessibility to the airport, public amenities, etc.
If you are planning to rent a place rather than making a purchase, the rental prices may differ from one place to another depending on the area. For example, a three-bedroom condominium located in an uptown location in Kuala Lumpur can cost up to RM 4,500 a month. However, the types of buildings with different amenities and securities have diverse rental costs.
Besides Kuala Lumpur, the house rental and property value on the Pulau Pinang (Penang) island is also relatively high compared to other districts in Malaysia. The cost to run and maintain a household varies, but you can live a comfortable life if you have sufficient allocation for amenities – water, gas, electricity, etc.
Food and Eating Costs:
The local food in Malaysia is cheap and affordable. Also, Malaysia possesses some of the finest recipes from across the world. Various food is available, ranging from Malay, Chinese, Indian, Javanese, Siamese, Western, and fusion food. These foods are functional in restaurants and hawker stalls on the streets. Many locals enjoy the food from hawker stalls and have found a way to fit the taste of tourists and ex-pats in the country. The hawker stall foods are usually cheaper than those in restaurants. There are many types of restaurants in Malaysia, serving local and international food, with many different servings, from traditional serving to fine dining.
Electrical Goods Cost:
Like in other Asian countries, the prices of electrical goods are cheap. The quality of these products is up to the mark. Mobile phones, computers, and cameras can be purchased reasonably.
Knowing what you are looking for will be best if you plan to shop for electrical products. It may help you find more options for getting these products and gain benefits from bargaining. Shopping for such items can be done during public and festive holidays as many shops offer special deals.
The choice of accommodation depends on the budget that you have. The price of a rental home is high in the capital city. However, moving to other districts will help you get accommodation at affordable rates. As for the food, the country is a paradise of food, as you will get the opportunity to experience some of the world's finest cuisines. Meal budgets can be kept under check if one plans to have hawker street foods or local restaurants. Electrical goods are also available cheaply, yet quality is maintained. Get all the details about Malaysia visits, visas, passports, and immigration on our website. Feel free to call. We would love to help you. 
Why is Malaysia Called Truly Asia?
Malaysia: Indeed Asia was first coined in 1999 by the Malaysian Tourism Board to draw the world's attention to the tourist attractions in Malaysia. Right after that, Malaysia saw a tremendous rise in its tourism industry, with people from all over the globe arriving in this tiny nation to savour all the tastes of Asia.
Malaysia is one of the most favoured nations in the South East region of Asia. The location of Malaysia is such that it stands as a bridge to two of the most remarkable cultures in the world, the Indian and the Chinese culture, which, in all, is the essence of Asia. People in Malaysia are a part of this culture, making Malaysia a mini representation of Asia. With the Indian and Chinese cultures, Malaysian people have kept their Malayan culture in the spotlight and have mixed all these three different cultures to form the essence of Malaysia.
The Cultural Heritage
Malaysians are proud of their heritage, including that Malaysia is one of the world's most multicultural and multiethnic groups. There are Indians, Thais, Chinese, Japanese, and the original Malays living here in harmony. Though most people follow Islam as a religion, the cultural practices in art and dance are through the Hindu mythologies, which can also be seen through the various temples dedicated to Hindu gods in Malaysia.
The Markets:
The markets of Malaysia represent how the city has mixed all its cultures and people. Go and visit the Chinatown market. You will feel as if you have come to the land of the dragon with all the central Chinese cuisine and other Chinese memorabilia available here. If you head out to Kuala Lumpur, you will find yourself in mini-India, which, according to its name, consists of People from the Indian subcontinent.
The Cuisine:
The food in Malaysia has the touch of both oriental and Indian tastes. Popular dishes include curries and chapatis, which are essentially Indian, and a variety of noodle soups with Chinese origins. Malaysia has taken all of this into her own and presented it in a way that makes it truly appealing.
While visiting Malaysia, what strikes the most foreigners is the way people from different ethnicities, religions, languages, and cultures live together in harmony and not only live but also flourish. It is what makes "Malaysia truly Asia ".
Why Malaysia is Good for Immigration?
People nowadays want to explore the world. They are not just restricted to the country but also to international borders. Malaysia is one of the most preferred places for immigration. Nowadays, people are shifting to other countries. The reason may be abundant that is good infrastructure, a better quality of life, good living standards, better jobs, etc. All these things are found in Malaysia.
Malaysia is an Asian country that occupies part of the Malay Peninsula. It also covers the island of Borneo. The government has abundant natural beauty, which contains beaches and rainforests. Cultural diversity can also be found in Chinese, Malay, Indian, and European cultures. The country has a peaceful atmosphere, and people prefer this place for immigration and permanent settlement, especially those in Asia.
Moving out of one own country and settling into a new one can be difficult. One must follow the law and have all the necessary documents to simplify the process. One needs to apply for a visa to visit the country and live there. There are three kinds of visas offered. One of the most famous ones is My Second Home, which allows migrants to live in Malaysia for up to 10 years. A student visa is also available if one wants to study in Malaysia. Though the country is famous for its tourism, it is also a place many people prefer to settle down. Every year, hundreds of people come to Malaysia to settle down.
The most popular kinds of migrants in Malaysia are:
Skilled workers

Business Persons

Migrants living in Malaysia on humanitarian grounds and refugees.

Migrants related to Malaysian citizens
If one migrates to Malaysia for work, they can avail of an employment pass, valid for two years generally, or a professional visa pass, a short-term visa for a maximum period of 12 months. Other visas include training visas and dependent visas. A dependent visa is issued to the spouse or the dependent children of the person who will be working in Malaysia. Malaysia also welcomes citizens to become long-term residents under the My Second Home Program. Under this, they may also:
Purchase a vehicle

Apply for one maid

Get tax exemption for foreign-source income

Invest in local companies and the share market

Apply for state ID cards

Educate un-married children

Buy a property that has been approved by the Foreign Investment Committee of Malaysia
So, if you are about to Tour Kuala Lumpur, you can apply in either of these categories depending on the rates and settle there. All you need is valid Malaysia Visa documents. This process may take some time, but the wait is worth it. So what are you waiting for?