Here are the best things to do in Cameron Highlands in Malaysia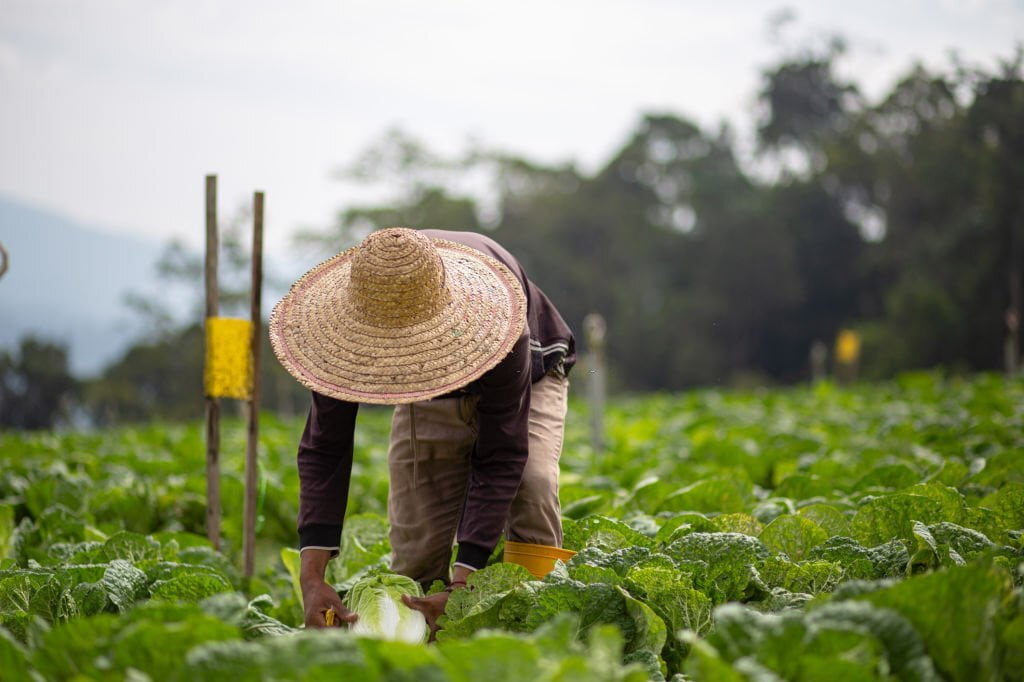 There are several tourist attractions available in Malaysia's gorgeous Cameron Highlands. You may enjoy orchards, tea plantations, hiking paths, museums, and other attractions. Every visitor may find something to do in the Cameron Highlands, from the breathtaking landscape to the wide range of activities. Weekenders in large groups frequently travel to the region to participate in the flavorful tea and delicious strawberries. Because of its mild temperatures, Cameron Highlands is a great place to escape the oppressive heat of the summer. We give you our best services. By Apply for Malaysia entry visa, submit your documents, and prepare to explore more places in Malaysia.
One of Malaysia's most well-liked and well-known vacation spots is Cameron Highlands. If you've already ticked this off your list of must-visit places in Malaysia, it's time to move on to Cameron Highlands. It is one of the top destinations for nature lovers, blessed with lush vegetation, breathtaking landscapes, and comfortable weather all year. There are many intriguing sites to explore in this region due to the district's abundance of scenic natural areas. It's a healthy vacation spot with lots to do in Cameron Highlands. I want to glimpse my experience with Malaysia's Cameron Highlands, where you lose yourself in nature with their magnificent view, feeling like you are in heaven. You can find flora and fauna there; if you are a hiking lover, you can explore these places. Some of the great things to do in the Cameron Highlands are listed below: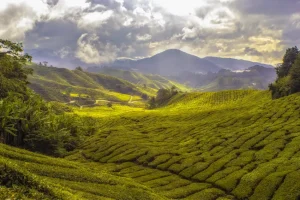 Boh Plantation
One of the most excellent places to visit in the Cameron Highlands is Boh Plantation because of the scenery, harmony, peace, and calm, clean air. Three primary tea gardens are part of the Boh Plantation in Habu. The Fairly Tea Garden is the first, and the Sungai Palas Tea Garden is the second. Malaysian tea is widely intoxicated there and highly sought after outside. Tea plantations entirely occupy eight thousand acres. It's the best experience itself to explore Boh Plantation. However, you can get assistance with tea leaves and making tea from a tour guide in Sungai Palas. One of the most enjoyable activities in the Cameron Highlands is learning the five steps of preparing tea.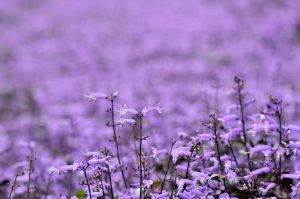 Lavender Gardens
The Lavender Gardens in Cameron Highlands is an excellent spot to go if you're interested in picturesque views, captivating natural surroundings, or capturing the panoramic splendor in photos. A stunning sight to behold is the garden that has been expertly groomed and coated in purple, hazy lavender. Despite its small size, it boasts well-paved walkways that provide a fantastic perspective of the brilliant picturesque spectacular. It's a beautiful opportunity to be with your loved ones and take in the beauty of the natural world at the same time. The park offers enough amusement for tourists in addition to the wild exhibit through the cafe, gift stores, children's play area, and a well-liked little bee history section.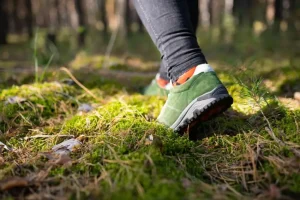 Mossy Forest hike
High points in the Cameron Highlands and adjacent mountain ranges are heavily forested; these regions are called "Mossy Forests." These lofty mountains are known as "Cloud Forests" or "Mossy Forests" because they absorb moisture from the densely loaded clouds. The effect is that all forest trees are 'dwarfed' after growing to a height of 10 meters, as may be seen from a casual glance. 'Mosses,' 'Fern Liverworts,' 'Fern Allies, 'Pitcher Plants,' 'Rhododendrons,' and 'Wild Orchids' are abundant in these forested places. It is the most 'lovable' activity for walkers and hikers, since it offers a great chance to explore nature up close and in its most pristine state. A walk will undoubtedly 'pump' some 'blood' into the lungs as you overlook the area's misty mountains and lush greenery.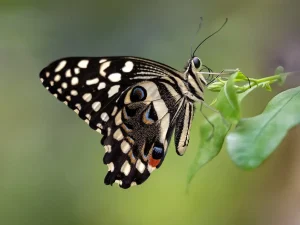 Visit Butterfly Farm
One of the most well-known tourist destinations in the Cameron Highlands is the Butterfly Farm, where you can observe these stunning butterflies in various vibrant colors. Despite not being very big, the butterfly farm boasts a sizable collection of real butterflies. The extensive collection of beetles on exhibit at this butterfly farm is another intriguing aspect. The two primary species kept in this butterfly farm are Odontolabis femoralis and Cheirotonus arnaudi. On the same road as the Kea Farm, the Butterfly Farm is nearby. You can also go to Butterfly Garden along the same route to learn more about this topic. You can buy souvenirs, snacks, and drinks at the butterfly farm, around 20 km from Tanah Rata. There is also a café and a gift shop on the property. I know you have a wonderful childhood dream of catching a cute little butterfly, but you must apply and submit your Malaysia visa required documents.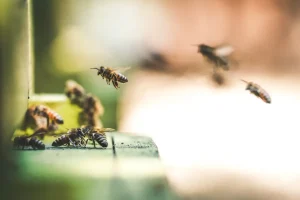 Honey Bee Farms
The honey bee farms, regarded as a novelty, are renowned for producing delectable honey that is put up for sale and presented to visitors from abroad. Cameron Highlands has three significant honey bee businesses: Ringlet, Brinchang, and Tringkap. Although these businesses differ in size, capacity, and honey production, they are all a top draw for tourists. Travelers can visit the bee farms, and there are still a variety of other attractions like strawberry picking, vegetable farms, and exciting kid's activities to keep them entertained. Within the honey bee farms, there are gift shops.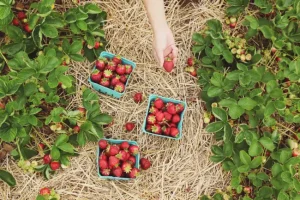 Strawberry Farm
In Malaysia, a well-known attraction is Big Red Strawberry Farm, which is a part of Taman Agro-tourism. It has a beautiful location where guests can take photos of the scenery and consider the farm and garden a "one-stop destination." It is a place of balance, peace, and relaxation. Furthermore, it is close to the well-known "Cactus Valley" and situated in the brand-new town of Brinchang.
Along with growing fresh Big Red strawberries, and the farm is famous for its organic salad work. Moreover, you can collect the finest hand-pick fresh strawberries. The farm also has a cafe where they serve delicious drinks to guests and tourists over there. You can even gift a present to your family and friends from a gift shop or a product shop, and also buy some fresh vegetables from shops which are freshly available from the farm. There is a parking lot open with 200 spaces for guests arriving by car.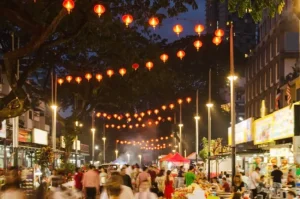 Visit Markets
Talking about Malaysia markets is a highly searched tourist attraction in any location, and this is no exception in the Cameron Highlands. The two main markets in the area are the morning market, generally referred to as the "Pasar Pagi" or "Pasar Malam," and the evening market, also called the "Night Market." Both markets are located in two different areas- Kea Farm Town and Brinchang Town. The Kea Farm Market is open daily from morning 8 a.m. to 5 p.m. Later, the Brinchang Night Market begins at 3 p.m. and resumes until the night's end. Both markets offer mixed goods, clothing and supplements to shops, household items, fresh veggies, fruits, and spices. As a result, the markets are continually crowded with locals and tourists.
Time Tunnel Museum
If we talk about this time tunnel museum, generally, it takes us back a century where you see a journey of time where culture and modern periods became highlights. Time Tunnel Museum, also known as the "Local Museum," was founded in 2007 by the young enthusiast See Kok Shan. This gallery is the first of its type in the nation, and its display offers a prosperity of knowledge on the history and culture of the region. Several areas of the museum show photographs and models of lifestyles of the early days, as well as how it has evolved. In this part, this museum has an incredible way to explore its extensive era and how its locals adapted and welcomed modern thinking to their benefit.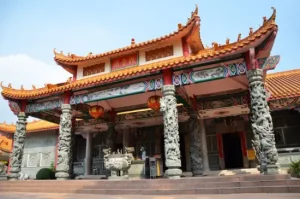 Sam Poh Temple
The Sam Poh Temple is the most significant religious structure, located on a tiny hilltop towards the back of the town. Although the temple is mainly Buddhist, other brass statues of the same religion exist. The Oriental architecture that is used to design the entire temple is its main draw. Designer architecture and thoughtful use of antiques are undoubtedly admirable. It was constructed in 1972, and the top offers a magnificent town perspective. The temple's centerpiece is a massive Buddha statue. Since it is one of the principal places of worship in the hill town, the temple is frequently crowded.  
Mah Meri Art Gallery
The Mah Meri Art Gallery is a well-known and incredibly fascinating tourist attraction. One of the most popular things is viewing the artwork in this stunning gallery. The art gallery is a private collection of exquisite handicrafts by the native Mah Meri people of Carey Island in Malaysia. It is a museum of astonishing and fascinating wood carvings. Numerous statues, masks, and sculptures made of mangrove hardwood are on display at the museum. Since they are of the highest caliber in artistry and quality, the UNESCO authorities have awarded them the Seal of Excellence, their highest recognition. These magnificent constructions are defined by their complex designs, graceful curves, and profound contemplation.