How do you get a transit visa for Malaysia from India?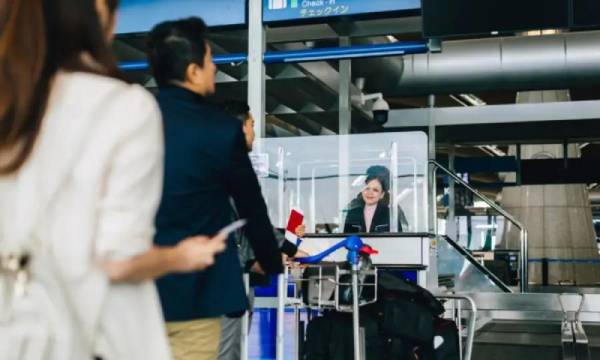 It is important for travelers who have a short layover in Malaysia to have a transit visa to allow them to travel through the country without any difficulties on their way to their final destination. It is designed to facilitate individuals connecting their flights to Malaysian airports. The transit visa allows them to temporarily enter Malaysia to transfer flights without requiring a comprehensive entry visa. It is especially advantageous for travelers who need to switch aircraft, airlines, or terminals during their journey, providing them with a convenient and hassle-free way to transit the country while on the way to their final international destination. You may also be able to go through a Malaysian airport without a Malaysia Transit Visa. The Malaysian government issues a Malaysia Transit without Visa Pass (the "Transit Pass") to the nationals of certain Visa-required countries as long as they meet specific criteria. In this blog, we are going to discuss the Malaysia Transit Visa requirements.
Requirements for Transit Visa
You could need a Malaysia Transit Visa if your route requires you to stop briefly in Malaysia. A transit visa lets a tourist quickly control a nation en route to their final destination.

Foreigners passing through Malaysia may be required to obtain transit visas, depending on their nationality and the length of their stay.

Malaysian nationals with a valid visa who are traveling for more than one day must go through immigration to catch another airline, pick up luggage, or move between terminals; a transit visa is necessary.

For eligible travelers, you can apply for a transit visa at the Malaysian Embassy or consulate or through the eNTRI.
Documents Require
Indian nationals must submit the following paperwork to apply for a transit visa:
Passport

Two passport-sized photographs

Confirmed ticket

Visa for the third country

Financial sources
To know more about documents, eligibility, or requirements, you can visit our Transit Visa page to get more information about your travel part visa.
About Eligibility 
If you are an Indian passenger going to another country via Kuala Lumpur International Airport or LCC Terminal, you may qualify for transit without a visa facility. Here are the details:
Eligibility

: Applicants must be citizens of India traveling to or from the destination country to be eligible for the visa.

Valid Visa

: A visa is required to enter the country.

Valid Passport

: You must have your passport valid for at least six months after arriving in Malaysia.

No entry restrictions:

Your name must not appear on the entry ban list in Malaysia.

Confirmed ticket:

You must have a valid third-country travel document.
Applying Process
Consider that you are a citizen of Serbia, Montenegro, Bangladesh, China, India, Sri Lanka, Nepal, Myanmar, Bangladesh, Pakistan, or Bhutan. In that scenario, you can submit an online transit visa application for Malaysia.
The Malaysia eVisa, available to all nationals as mentioned earlier, and the Malaysia eNTRI, which is exclusively accessible to Indian citizens as well, are the two forms of online visas for Malaysia. Moreover, if you meet the requirements, you can apply for the visa upon arrival.  But here are some references you should check before applying:
Apply online

Submit Documents

Received Your eVisa
How Do I Obtain a Transit Visa for Malaysia?
Sometimes travelers need to go through the immigration process. In Malaysia, going through immigration during Transit is considered an entry into the country. So, you will have to apply for a Malaysia transit visa.
In the same manner, as a regular Malaysia visa, a transit visa for Malaysia is issued. You can get a Malaysia transit visa through one of the following methods:
To apply for a Malaysian visa abroad, visit our Malaysian Evisa website and apply in person.

Online applications are also available to citizens of some nations.
What Should I Say in My Accommodation Request If I'm Transiting?
Providing evidence of lodging, such as a hotel reservation, is one of the requirements for obtaining a Malaysian visa. You don't need to gather proof of residence to transit through one airport, though. For instance, you could record the address of a Malaysian airport as an alternative to a hotel.
All Set to Go
All in all, if you are planning to transit through Malaysia, it is highly recommended that you apply for a transit visa for Malaysia from India. For this reason, you should begin the visa application process as soon as possible to ensure a successful and stress-free trip. Additionally, you can apply for a Malaysian visa on our website pages.