Malaysia Business Visa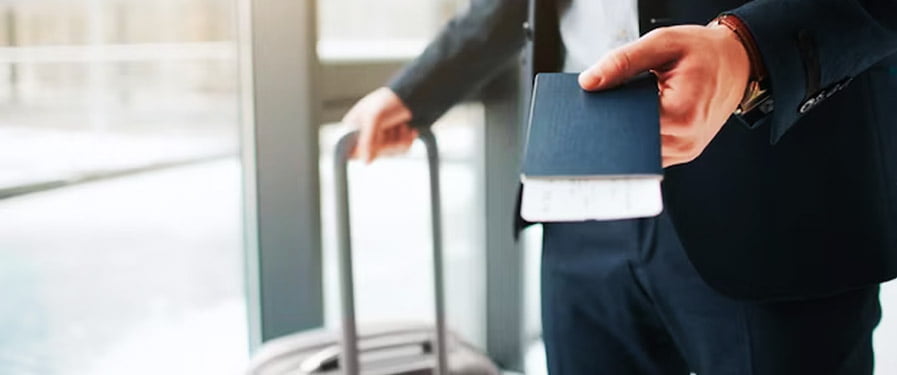 When someone wishes to conduct business in Malaysia, they can apply for a Malaysia business visa. With the use of this visa, foreign nationals are able to conduct a variety of economic operations in Malaysia. Applicants for a Malaysia business visa must provide a number of necessary papers, including an original passport, a business plan, approval from the financial authorities, proof of company registration, a residence certificate, and a qualification certificate, among others.
The Malaysian government issues business visas to enable international investors to conduct business there. The holder of this visa is permitted to invest in commercial endeavors, form a corporation, and run a business in Malaysia. This visa allows the holder to conduct business in Malaysia and to take advantage of facilities for conducting business.
A plan to invest in a legal commercial activity in Malaysia must be submitted by anyone applying for a business visa to Malaysia. It has comprehensive data for market research, company planning, financial planning, and consultations. The applicant also has to have expertise in legal business endeavors that will support their business concept.
The ability to make investments that support business establishments in Malaysia is available to those with business visas for Malaysia. With this visa, the bearer is free to engage in investment operations and engage in the Malaysian supply chain.
Malaysia business visa for Indian
An Indian citizen's special visa to Malaysia gives them access to the country's commercial opportunities. This visa permits the holder to engage in Malaysian markets and launch businesses there.
Indian applicants must meet a number of requirements in order to be granted a Malaysia business visa. It includes a business plan, supply chain, financial planning, brainstorming, and market research. It also requires a high level of education. Additionally, the applicant must show that they are qualified to work and reside there as well as that Malaysia will benefit from their business idea.
Indian businessmen can invest in Malaysia and establish businesses there with the aid of a Malaysian business visa. This visa enables the holder to establish residency in a Malaysian commercial environment, which facilitates company operations. Indian businessmen can manage their supply chain and commercial activities in Malaysia with the use of a recognized document known as a Malaysian business visa.
Application forms, financial records, business records, and other required documents must be submitted in order to be considered for a Malaysia business visa. Information on a business plan, an investment plan, consultations, and market research will need to be provided by the applicant. The candidate must also show that they are qualified to both live there and work there.
Indian businessmen can explore new business chances in Malaysia with the support of a Malaysia business visa. This visa is for businesspeople from India.
A favorable alternative for building commercial ties is Malaysia. Indian businessmen get a chance to conduct business in Malaysia thanks to this visa. The applicant must provide supporting documentation for this, including an application form, financial records, a business plan, an investment plan, and market research. The applicant's credentials are confirmed through consultation and the presentation of a business plan, which offers assistance for their commercial endeavors.
Indian businessmen with Malaysian business visas get access to a sizable market for business growth in Malaysia. It provides a broad range of corporate environments, facilities, technology, and financial services, among other things. Additionally, Malaysia is a desirable alternative for supply chain management due to its large population and broad resource market.
Requirements for business visas in Malaysia
The following conditions may be necessary for a Malaysia business visa:
Application: You need to fill out the Malaysia visa application form completely and accurately.
Passport: Your present, valid passport, which must still be valid.
Photo: The application must be accompanied by a legal photo.
Business Plan: A full description of your company, an investment strategy, market research, and qualifications are all included in a business plan.
Financial documents: You must provide proof of your finances in the form of certified copies of your bank statements, investment plans, and proof of your income.
Malaysian visa fee Visa fees must be paid, and they are due at the time of application.
Attested copies of your credentials are required, including documentation of your education, employment history, and personal interests and pastimes.
Travel Insurance: In order to obtain a Malaysian Residential Visa, you must prove that you have current travel insurance.
You must verify that the application fee, which must be submitted with the visa application, has been received.
You must present business-related documentation, such as a business license, business profile, and certificate of business registration.
These are the standard prerequisites for a Malaysia business visa, while the conditions and application process are subject to change. For the most recent and correct information, get in touch with Malaysia's Visa Department or the relevant Embassy.
Processing time for business visas in Malaysia
The length of time it takes to process a business visa for Malaysia varies on the complexity of the application, the accuracy of the supporting documentation, and the volume of applications received. A Malaysia business visa, however, typically takes 7 to 10 business days to process, from application submission to receipt of the visa. The local visa application center, the relevant embassy, or the applicant's nationality could all affect how long it takes.
The processing period could lengthen, though, depending on factors like the visa applicant's completeness or the requirement for further references on the application. Therefore, you should submit the application at a suitable time and submit complete and accurate papers in order to finish the visa application procedure quickly. Please visit the official website or get in touch with the Visa Application Center for details on the status and turnaround dates of your visa application. According to the instructions issued by the website or center, the processing period for visas is subject to change.
Also keep in mind that the time it takes to process a visa is merely the period from when the application is submitted until when the visa is received, and it depends on a variety of things, including the method used to approve the application, the date it was submitted, and the accuracy of the supporting documentation. They offer data on how long it takes to apply for a visa and how long it takes to process a visa, depending on the state of your application.
For precise information regarding the length of time it will take to process your visa, see the relevant official website or visa application office. You can also seek the assistance of a visa agency, which will offer comprehensive information on the visa application procedure, for your convenience.
Multiple entry business visa for Malaysia
A Malaysia business visa may allow for multiple entries, allowing you to enter Malaysia more than once after receiving just one visa. You won't need to go to Malaysia and back again to conduct business, and it will be simple for you to do so.
You must confirm your eligibility and visa eligibility in accordance with the requirements before selecting the visa choice for a multiple-entry visa throughout the application process. The length of a multiple-entry visa is determined by your application, eligibility, and adherence to the rules and regulations established by the visa authorities.
You can get information about multiple entry visas by contacting the relevant government website or visa application center and following their guidelines and most recent information.
Malaysian long-term business visa
Long-stay business visa for Malaysia
If you need to do extensive business or work on commercial projects, Malaysia may provide the option of a long-term business visa. This enables you to perform ongoing business operations in Malaysia and hold lengthy conversations.
The specifics and qualifications for a long-term business visa rely on your level of business experience, business strategy, level of investment, and other unique circumstances. You can learn more about its procedures and regulations by visiting the Malaysian government's official visa website or the Visa Application Center. Only when you have thoroughly understood the application procedure, gathered all necessary documentation, and verified your eligibility should you apply for a visa.
Be patient with the drawn-out application and documentation procedure for business visas, make sure everything is accurate and comprehensive, and submit everything on time. You will be notified of the status of your visa when it has been processed, and if your application is successful, you will be issued a long-term business visa. You can conduct business operations in Malaysia for a considerable amount of time with this visa.
The terms of a long-term business visa will also determine its eligibility and validity. Check the visa's validity on a frequent basis and conduct your business in accordance with the visa's priority. Contact the Visa Application Center or Malaysia's official visa website for details on the visa status and rights.
Online application for a business visa for Malaysia
The application for a business visa to Malaysia can be made easily online. You can do this by going to Malaysia's official website for visa applications. The steps are as follows:
Visit the portal for applying for visas: Visit Malaysia's official website for visa applications.
Create a new user account: If you don't already have one, do so by entering the necessary information.
Filling out a visa application Fill out the online form for your business visa with the necessary information, including your name, passport information, company activity, credentials, and other facts.
Uploading files: Upload the necessary documents, such as a scanned copy of your passport, paperwork attesting to your company activity, and other pertinent documents, to the web form.
Pay the Fee: You must pay the application fee after submitting your visa request. Pay the application fee online using the payment method of your choice.
Application Submission: After completing the form, attaching the necessary files, and paying the money, submit your visa application.
Verify receipt of application: You will receive written confirmation that your visa application was received. This is confirmed in your email and on the application portal, respectively.
Await the visa application process: We'll submit your visa application for evaluation. The authority is responsible for approving visas will tell you of the application's status.
Visa Obtainment: You will be told about acquiring the visa once the visa has been approved. At the location where you submitted the visa application, you can pick up the visa along with your passport and any other necessary paperwork. You can operate your business and use the business visa for a long period after receiving it.
Be aware that the rules established will determine the duration and entitlement of a Malaysia business visa. You must make sure that all necessary paperwork, applications, and visas are received and approved. If you make a mistake on your business or application, your visa approval may be revoked.
The requirements and processes for Malaysian business visas are frequently subject to change, so you should always check the embassy or official website for the most recent information.