Malaysia Visa For Indians: All Information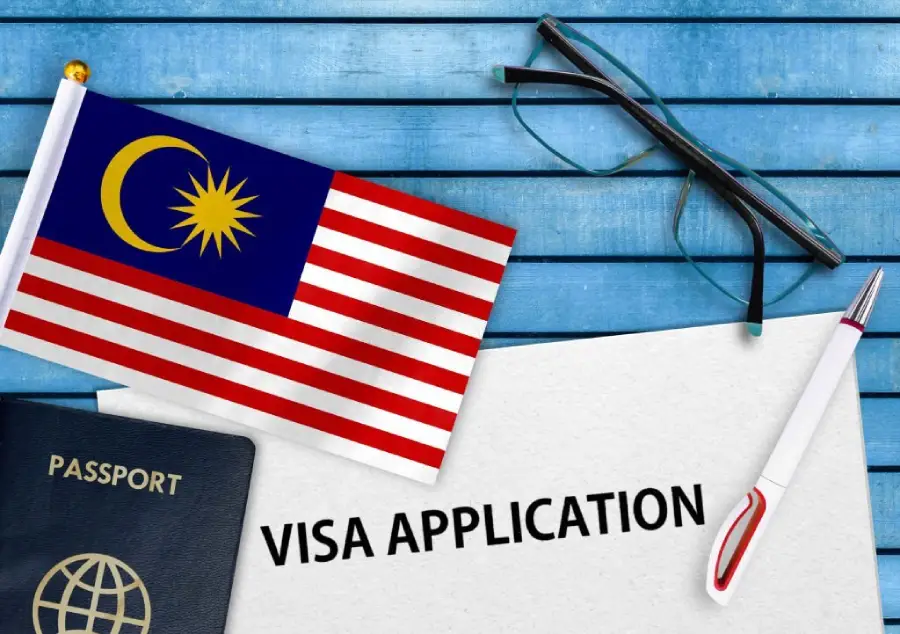 If you are an Indian passport holder, there is excellent news. By expanding its free visa-on-arrival policy to India, Malaysia is opening its doors to Indian tourists. Malaysia has opened the door for people from India and China to undertake 15-day visa-on-arrival travel. 
According to the new order, a tourist citizen of India and China is exempted from a visa requirement. Indian travelers must only register on the Electronic Travel Registration and Information (eNTRI) system. The Ministry said that the Visa Entry Visa on Arrival has been improved through eNTRI. The traveler or an agency often does registration, also registered at the Malaysian Mission Office in India. 
Types of Malaysia Visa for Indians
Indian citizens can get a visa when they come to Malaysia. There is no need to take a visa in advance, but when they come to Malaysia by flying from Thailand, Indonesia, or Singapore. A return ticket to India is confirmed with a (Multiple Entry) visas from one of those countries; some situations enable you to get access on arrival in Malaysia. There are different types of Malaysian visas for Indians. It includes:
eNTRI Visa

E-Visa

Transit Pass
What is an eNTRI Visa? 
Electronic Travel Registration and Information (eNTRI) is a visa waiver program for Indian citizens implemented by Malaysia for tourism convenience. Most travelers deal with the eNTRI document as a visa because you are required to register before entering the country. An eNTRI note is issued as proof of registration and must be presented when you arrive in Malaysia. 
Documents Required for Malaysia eNTRI Visa
Proof of Residence

Passport Scan

Airline Confirmation (Return Ticket)

Proof of Malaysian Accommodation

Cover letter

Passport size photo
Documents Required at The Time of Immigration to Malaysia
Original Passport

Printout of your Malaysia e-Visa

Forward or return air tickets

Confirmed accommodation proof of hotel or hostel
Note – Normal visa processing takes 3 to 6 working days.
Malaysia Visa Fees for Indians
Malaysia Visa (eVisa) for Indians fees is a small amount compared to a Visa on Arrival and a general Malaysia Sticker Visa. The Malaysia tourist visa fee is given below. 
Kota Kinabalu: A Famous City in Malaysia
Kota Kinabalu is one of the cities everybody with wanderlust should see in Malaysia. It is a wonderful mixture of the previous, present, and long-term contemporary capital that offers warm hospitality to guests from all around the planet. You will discover paradise islands filled with long sandy beaches and virgin coral reefs, tropical rain forests that breed the most exotic species, and city life that shows the earth the unstoppable progress the country has enjoyed over the past few decades.
For any traveler, finding the right accommodation in a travel destination is key to an unforgettable holiday experience. Fortunately, looking for accommodation in a central location in Kota Kinabalu is easy. After years of welcoming enthusiastic travelers from all over the world, Kota Kinabalu's urban landscape has transformed, with many hotels offering a variety of packages to suit any traveler's budget. Besides quality hotels, travelers would find many other facilities and attractions making up the central location in Kota Kinabalu. It is recommended that travelers go on foot to explore the many sights of this town. Because of its relatively smaller size than other cities in Malaysia, getting around on foot lets any traveler explore and experience all the wonderful things that make up Kota Kinabalu!
Kota Kinabalu, Malaysia, has an incredibly strategic location for tourism purposes. Top-quality hotel accommodations are just a stone's throw away from your airport, and all more than you'll find:
Championship golf courses.

First-class holiday resorts and spas.

A world-famous sailing marina.
Include your list of locations to visit the Tun Mustapha Tower, formerly the Sabah Foundation Making. This magnificent development is one of only four hanging structures from the planet with a glass façade. It is the tallest construction in the Malaysian State of Sabah, and it could be the only building in the Asian continent with 72-sided polygon and column-free floors.
Afterward, head more for the Tunkul Abdul Rahman Park, a marine park comprising five unspoiled pulaus (islands): Gaya, Sapi, Mamutik, Manukan, and Sulug. These islands have beaches with fine sand, crystal-clear waters, shallow reefs, and coral gardens. The Pulau Sapi is well-known for its splendid marine life, which consists of creatures like scorpionfish, mantis shrimps, sea fans, cuttlefish, blue starfish, and spotted rays. Meanwhile, the Pulau Gaya is popular with couples, thanks to the idyllic Buhlijong Bay, a sandy beach with tropical trees such as shading palms. If you tire of swimming, snorkeling, and diving, there's also a string of lowland rain forests for exploration, which is a nice path for jogging or strolling. Hiking trails may also be found, and following a great trek, they'll lead you to a well-equipped jetty for a barbecue or a picnic. On the positive, you won't run out of things to complete in Kota Kinabalu, Malaysia.
Procedures, deadlines, and requirements for residence and work permits.
Initially, the number of different types and requirements of Malaysian visas could be confusing. However, the application process is simplified for foreigners as all the necessary information and forms are in English.
There are three types of visas that the Government of Malaysia issued to foreigners:
Single entry visa

: Allows only one entry into the country and has a validity of a maximum of 3 months. It is usually given for sightseeing.

Multiple entry Visa

: The validation of this visa generally ranges from 3 to 12 months and is issued mainly for commercial or State purposes. The applicant must provide sufficient financial funds and a valid return ticket to cover his trip to obtain this visa.

Transit visa

: For the transit of travelers in Malaysia en route to another country. A transit visa is unnecessary if the foreigner does not leave the airport while waiting for his connecting flight.
Visa with/without reference
Depending on why you travel to Malaysia, you may need a visa requiring a reference published by the Malaysian Immigration Department. It generally applies to foreigners coming to Malaysia as professionals, students, or dependents. For social purposes, tourism, conferences, and references are not necessary. If you are applying for one of these visas, the following documents must be presented :
Original passport and two copies

Visa application (IMM.47) and two copies

Two passport-size photos

Bank statement showing sufficient financial funds

Valid plane ticket and two copies

Letter of approval from the Malaysian Immigration Department
Passes
All foreigners entering the country obtain an entry pass. It is an endorsement in the passport, in addition to the Malaysia entry visa issued in the corresponding country of origin (when required), which allows the visitor to stay temporarily. Depending on the purpose of the visit, the passes to be issued will be different:
Short-Term Pass / Social Visit

: These passes are issued for purposes such as tourism, business meetings, attending seminars, or sports competitions. You must complete a form at the entry point.

Extension of the pass:

It can occur only in special cases. A Short-Term Pass / Social Visit does not allow any form of employment in Malaysia.

Long-Term Pass / Social Visit

: These passes are issued to certain foreigners for temporary residence of no less than six months. The foreigners entitled to this pass are the children and spouses of Malaysian citizens or permanent residents, the immediate family members of international students, or foreigners coming to Malaysia for medical treatment. Go to our website page, the Malaysian Online Visa, for more information and with respective

Malaysia visa documents

requirements.

Student Passes

: International students who wish to study at a Malaysian University must send their application to the Malaysian educational institution before entering. They will receive an offer letter from the same institution, which they must submit along with the completed IMM form—fourteen duplicate copies, the passport, and two passport-size photographs. International students can work only in restaurants, gas stations, small supermarkets, and hotels. However, the permit will not be renewed if the academic performance is unsatisfactory.
If Both of You Are Fond of Food with Adventure, Then Plan for a Malaysia Honeymoon
If both of you are fond of traveling for quality time, you should explore food, drink, and adventure. Malaysia is the perfect destination for a honeymoon. Every year, millions of people from all over the world visit Malaysia for honeymoon and holidays. Petronas Twin Towers, located in Kuala Lumpur, Malaysia, has been the main center of attraction worldwide.
You will be happy to see the magnificence of many such small islands in Malaysia, especially the Langkawi Island of Malaysia, which is especially for honeymoon couples, where you can enjoy water sports and honeymoon. Malaysia's KLCC Aquarium is world-famous and spread over 5,000 square feet, in which you will get to see more than 150 fish and aquatic creatures from all over the world; this view makes me feel amazing and thrilled.
When you look at the various creatures and fish around you and from above your head inside a glass, you have briefly come deep under the sea. Along with this, the shopping mall of Malaysia is very much liked by the shopping lover.  Here, the Berjaya Time Square Mall is the largest in Malaysia, spread over 3450000 square feet, where you will easily find everything you need from all over the world and with top brands.
What to see:  Palau Langkawi, Batu Fringhi Beach, Pankor Island, Tioman Island, Rendang Island, Cameron Highlands, Kuala Lumpur, Malacca, Sabah, Sipadan Island, etc.
Know About the Famous Places and Food Here
If you love to have fun and at the same time do not want to give up the city amenities at all, then Malaysia is the best destination for you. The big reason for this is the fun-and-food aspect here. You can enjoy many exciting sports here; it is also one of the richest places in the world in terms of food.
Visa
Indian nationals must perform some general formalities for Apply for Malaysia visa online. A visa is easily available if you have a valid passport.
The food here is amazing.
Malaysian food is not only available here; due to North and South Indian food and a substantial population of Chinese people, there is also a plethora of Chinese dishes. It is the stronghold of seafood. You can easily find seafood everywhere, from the streets and markets of Malaysia to restaurants. Malaysia is also known all over the world for good and cheap chocolates.
Cheap and good shopping 
People from many places come here, especially for shopping. Electronic items are available here better and cheaper than in many other areas. Apart from fun, food, and shopping, you can also enjoy historical-religious places and wildlife here.
Places to visit
Special places include Kuala Lumpur, Penang, Malacca, Langkawi, Sabah, Kelantan, Darul Uloom, Selangor, and Keda.
When to go
The weather condition in Malaysia is similar to that in India. Due to the large country and diverse nature, different places can have different weather simultaneously. But generally, the weather here is suitable for Indians throughout the year.